Chiropractor Sebastopol CA
Welcome to Doble Chiropractic, we are open and taking appropriate measures by following the county health officials and the CDC guidelines on sanitation, face masks, and social distancing.
We offer a wide range of chiropractic methods and techniques and tailor these to fit the individual needs of the patient, whether you want a gentle touch or something more invigorating, no cookie-cutter approach here. Please give us a call if you have any questions on how our Sebastopol Chiropractors can help you.
Our Services include:
Traditional Chiropractic
Upper Cervical Care
Manual Therapy
Laser Therapy
Arthrostim
Therapeutic Exercise
---
Conditions We Treat
Back Pain
Hip / Leg Pain / Sciatica
Neck Pain / Arm Pain / Numbness / Weakness
Headaches / Migraines
Fibromyalgia
Trigeminal Neuralgia
Vertebral Subluxations
Monday
Open by Special
Arrangement
Tuesday
9:00am - 1:00pm 3:00pm - 7:00pm
Wednesday
3:00pm - 7:00pm
Thursday
9:00am - 1:00pm 3:00pm - 7:00pm
Friday
By Appointment
Saturday
9:00am - 12:00pm
Sunday
Closed
Mastercard, Visa, and American Express Accepted | Along with Debit Cards
TRUSTED CHIROPRACTOR: READ OUR REVIEWS
Our chiropractic methods used are as follows:
Upper Cervical Specific - Upper cervical care is a method of chiropractic that works with the top two vertebral in the spine. Since these vertebra incase and surround the brainstem subluxations in this area can affect practically every function in the body. Dr. Doble is a specialist in upper cervical care with more than 5 years of post graduate training.
Full Spine adjusting - Dr. Doble has been involved in chiropractic for more than 25 years and has apprenticed under some of the best chiropractor's in the world. Having studied and practiced many of the major full spine methods Dr. Doble can adjust the entire spine with great skill using manual and instrument assisted adjusting.
Motion Palpation - The spine is examined in its entirety on each visit. Each joint assessed with both static and motion palpation and this analysis reinforces the adjustments.
Myofascial & Trigger Point Release - Problems in the muscle and fascia are addressed that are causing pain and restricted motion of the soft tissues.
Neuromuscular Technique - The approach of this technique is to re-integrate the communication from sending stations in the body back to the brain.
Philosophy - Our approach is unique in that we help our patients turn away from their problems and focus on being well. We take patient's from pain and sickness to health and wellness.
---
HOW TO FIND A CHIROPRACTOR IN Sebastopol
This guide will help you find the best chiropractic clinic in Sebastopol for you. When most people in Sebastopol decide they need a chiropractor, they end up doing a search and just picking someone at the top.
Being at the top of Google for the chiropractic search does not necessarily mean they are the best chiropractor for you. Follow the steps below to make sure you are picking the right chiropractor for you.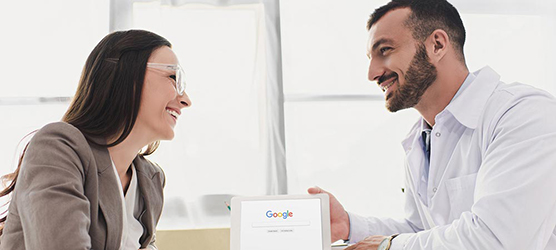 Time Needed: 5 minutes
Total Cost: USD 0.00
4 EASY STEPS TO FINDING A CHIROPRACTOR IN Sebastopol
Step 1: Open up a Google search
You will want to type one of the following in the search bar:
Chiropractor Sebastopol
Chiropractor 95472
Chiropractor near me
Best chiropractor in Sebastopol

Step 2: Review Their Website
The best chiropractors in Sebastopol put as much care into their website as they do into the rest of their office. By reviewing their website you will get a good feel for the doctor and if they are right for you.

Step 3: Check Out Their Reviews
Check out the Google Business Page of a chiropractic clinic you are thinking about visiting. It is easy for someone to say they are great, it's a different story to get other people to say great things about you.

Step 4: Give The Office A Call
Now that you have a basic understanding of what the office is about. Give them a call to make sure they fit the message that their website and GMB have been sending. You will know in a few minutes whether the office is the right one for you.